Route overview: The Sapporo Convention Center – (walk) → Higashi-Sapporo Station – (Subway Tozai Line) → Odori Station – (Subway Nanboku line) → Sapporo Station – (walk) → Keio Plaza Hotel Sapporo
Required time: about 30 min.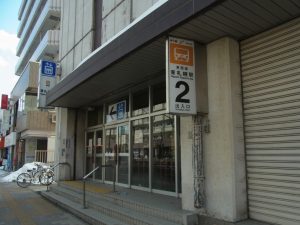 Walk 8 min from Sapporo Convention Center to Subway Higashi-Sapporo Station. Please check the
Road to the Sapporo Convention Center page for details about the way. Exit No.2 is located on the opposite side of the road to Exit No.1.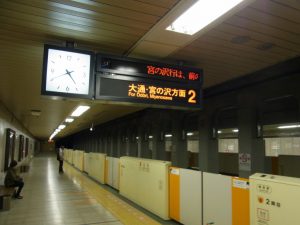 Take a Subway Tozai Line train heading "Miyanosawa" on the platform No. 2.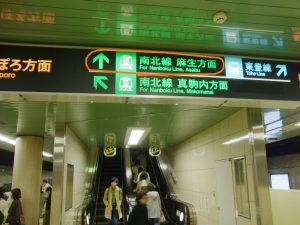 ransfer to Subway Nanboku Line at Odori Station (T09), the 3rd stop from Higashi-Sapporo Station. It will take about 6 min. from Higashi-Sapporo Station to Odori Station. Go upstairs, according to the sign "For Nanboku Line, Asabu".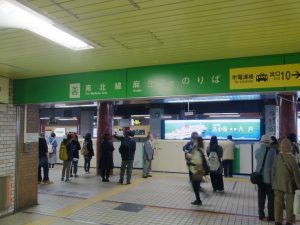 The platform of Nanboku Line.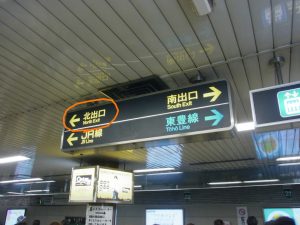 Take a Subway Nanboku Line train heading Asabu. Get off at the next station, Sapporo (N06). It will take about 2 min. from Odori Station. Then go to North Exit of Sapporo Station.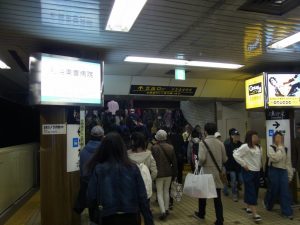 From North Exit, climb up the stairs to the tall gate. Lift (elevator) is located on the middle of the platform.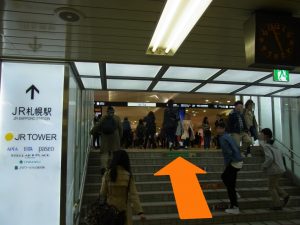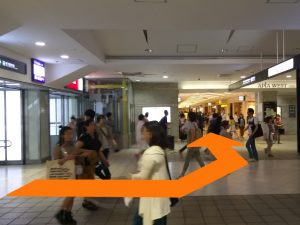 After you passed the tall gate, climb up the short stairs and then turn left.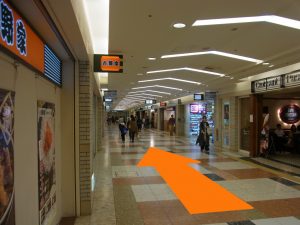 Go straight through the restaurant district.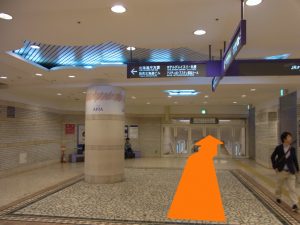 Go through the small public space toward the Century Plaza Hotel entrance.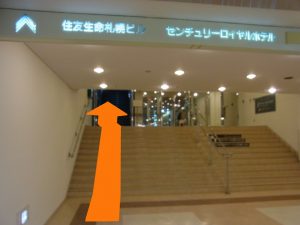 Climb up the left stairs to the ground.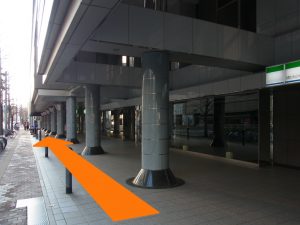 Pass by a convenience store.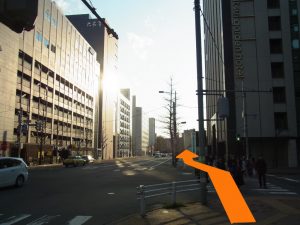 Walk through two crossings to the west.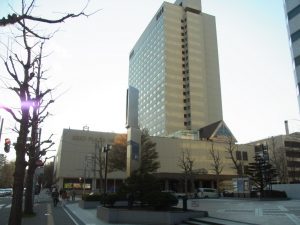 You will arraive at the Keio Plaza Hotel Sapporo in about 5 min.