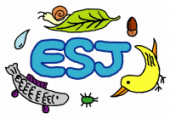 The 5th EAFES International Congress
in conjunction with the 59th Annual Meeting of Ecological Society of JAPAN
Access
Address: 1-5 Yokotani, Seta Oe-cho, Otsu, Shiga 520-2194, JAPAN
The nearest International Airport to Ryukoku University is Kansai International Airport (KIX).
From Kansai International Airport (KIX) to KYOTO: approximately 75 min by Airport Express HARUKA (Japan Railway) or 85-100 min by Limousine Bus (Bus stop No.8).

From KYOTO to SETA: 16 min by Train (JR Biwako Line). Trains leave from platform 2 at JR Kyoto station. However, as a limited number of trains take a different train line (JR Kosei Line), please be careful that your train does NOT go to Otsukyo station. Please take LOCAL train bound for Yasu, Kusatsu, Maibara or Tsuge. Your train should proceed: KYOTO -- Yamashina -- Otsu -- Zeze -- Ishiyama -- SETA.

You can easily check train times & fares in Japan at http://www.hyperdia.com/en/. Please enter `SETA(SHIGA)` for your destination.

From JR Seta Station to Ryukoku University Seta Campus: 5 min by Taxi or 8 min by Bus.