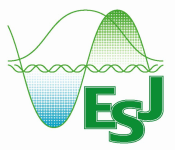 The 5th EAFES International Congress
in conjunction with the 59th Annual Meeting of Ecological Society of JAPAN
Symposium
Key Dates for Symposium organizers and presenters
Necessary registrations and payment during the forthcoming few months:

Submission of tentative abstract of symposium by the symposium organizer (by 10 November 2011)

Registration of participation in the EAFES5 congress by each speaker (by 30 November 2011)

Registration of symposium abstract by the symposium organizer (during 1-8 December 2011)

Payment by each speaker/organizer (by 9 December 2011 11 January 2012)

Registration of abstract of each talk by each speaker (by 12 January 2012)
Call for EAFES Symposium Proposal (Now closed)
The EAFES5 organizing committee solicits proposals for symposia from the members of the Ecological Society of China, the Ecological Society of Korea, the Society of Subtropical Ecology, and the Ecological Society of Japan.

To facilitate conference organization, we encourage a symposium proposer to include at least one ESJ member in Japan as a co-organizer or a coordinator of the symposium.

For proposals failing to meet this condition, the Scientific Committee will recommend appropriate candidates upon request.

Symposium proposals should be submitted through the website, which will end at 17:00 (JST) 29 July 2011 (Friday)(Now Closed).

An individual is allowed to be an organizer, and/or a speaker for only one symposium.

A symposium organizer or speaker is not allowed to apply for poster presentation.

Symposium will be limited to 3 hours (half-day).
Symposium Evaluation Process and Criteria
The Scientific Committee will review all proposals. Tentative acceptance of symposium proposals will be notified to the organizers at the end of August 2011.

Criteria for preferred acceptance of symposium proposals include, but not limited to, the followings:

Scientific merits to the Congress themes.

Academic accomplishments of symposium participants.

Multinational composition of speaker panel.

Endorsement from the ecological society (or societies) of organizer's nation(s) or other relevant professional organizations.

EAFES is not able to provide financial assistance to individual symposium speakers. Symposium organizers are responsible for making this clear to participants.